SASRI plays a crucial role in advancing the sugarcane industry by actively sharing knowledge with growers. The institute remains at the forefront of enhancing yields and cane quality. Recent events organised by SASRI have exemplified the institute's unwavering commitment to collaboration and innovation in pursuit of these goals.
During June, grower days were held at the SASRI Research Stations in Pongola and Mpumalanga. Senior Plant Breeder, Dr Marvellous Zhou, presented data collected over several years, showcasing the breeding process of two promising new sugarcane varieties specifically tailored for the Irrigated Region. These meetings served as platforms for discussion and collaboration between SASRI scientist and growers. Local growers observe the varieties and engaged in discussions regarding their performance and traits. These varieties will undergo evaluation and approval by industry committees before being released to the Local Pest, Disease, and Variety Control Committees.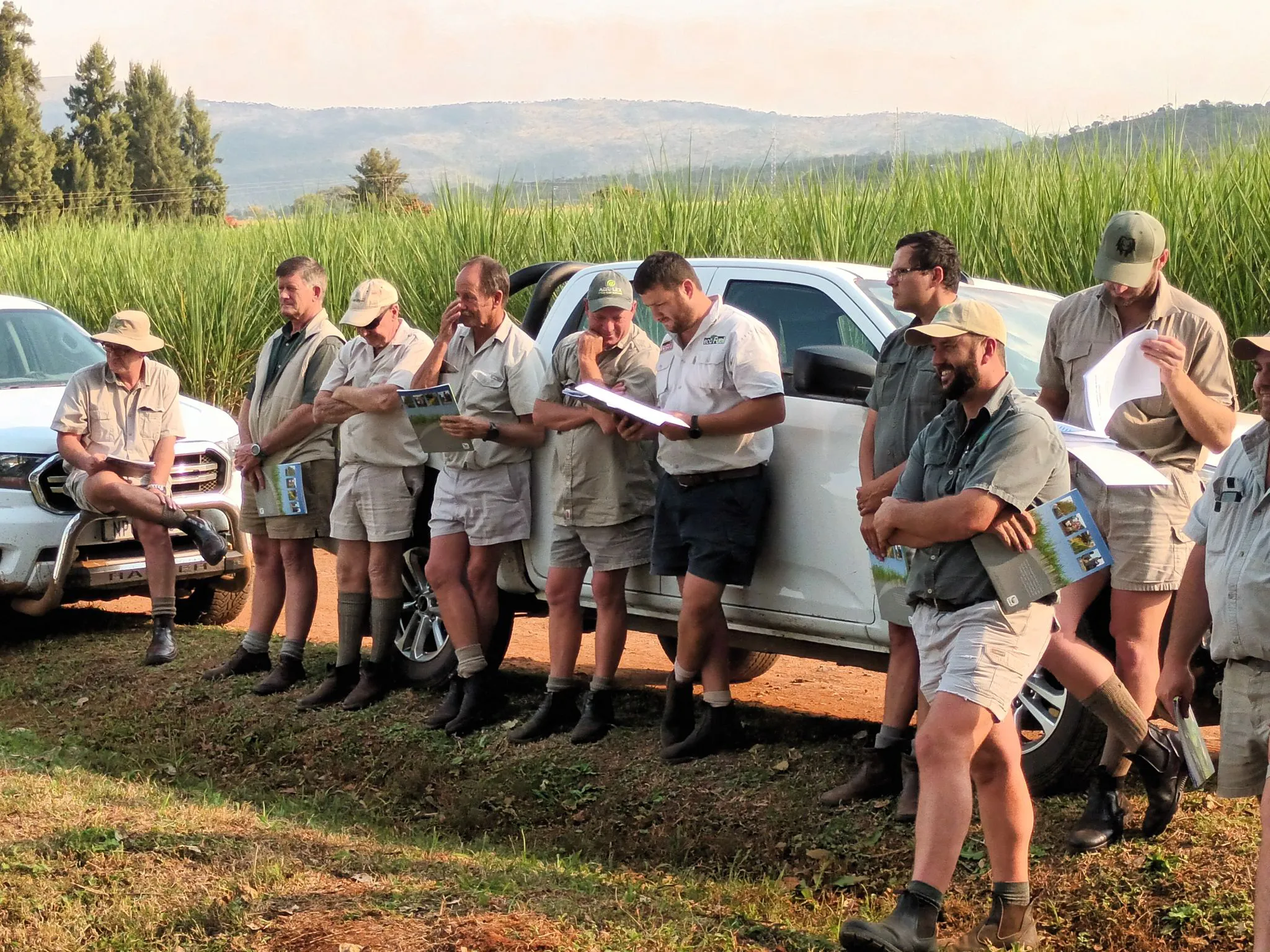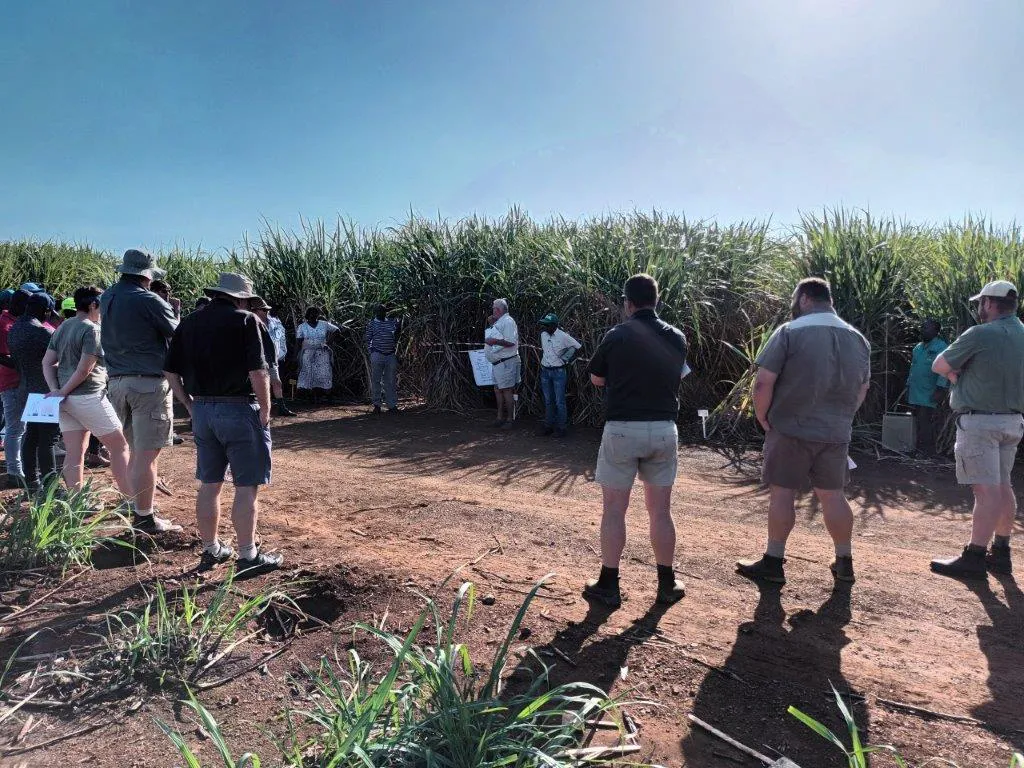 In keeping with the spirit of knowledge exchange, SASRI Extension Specialists organised a well-attended event at the Umhlali Country Club, catering to North Coast growers. This event, which also took place in June, focused on sugarcane variety options, their agronomic characteristics, and their yield performance within the specific local growing conditions. Additionally, experts delved into the crucial aspect of effectively managing cane quality within these varieties. Thobile Nxumalo, SASRI's Variety Evaluation Specialist, and Riekert van Heerden, SASRI's Cane Quality Management Specialist, shared their valuable insights and expertise with the growers, empowering them to make informed decisions and optimise their farming practices.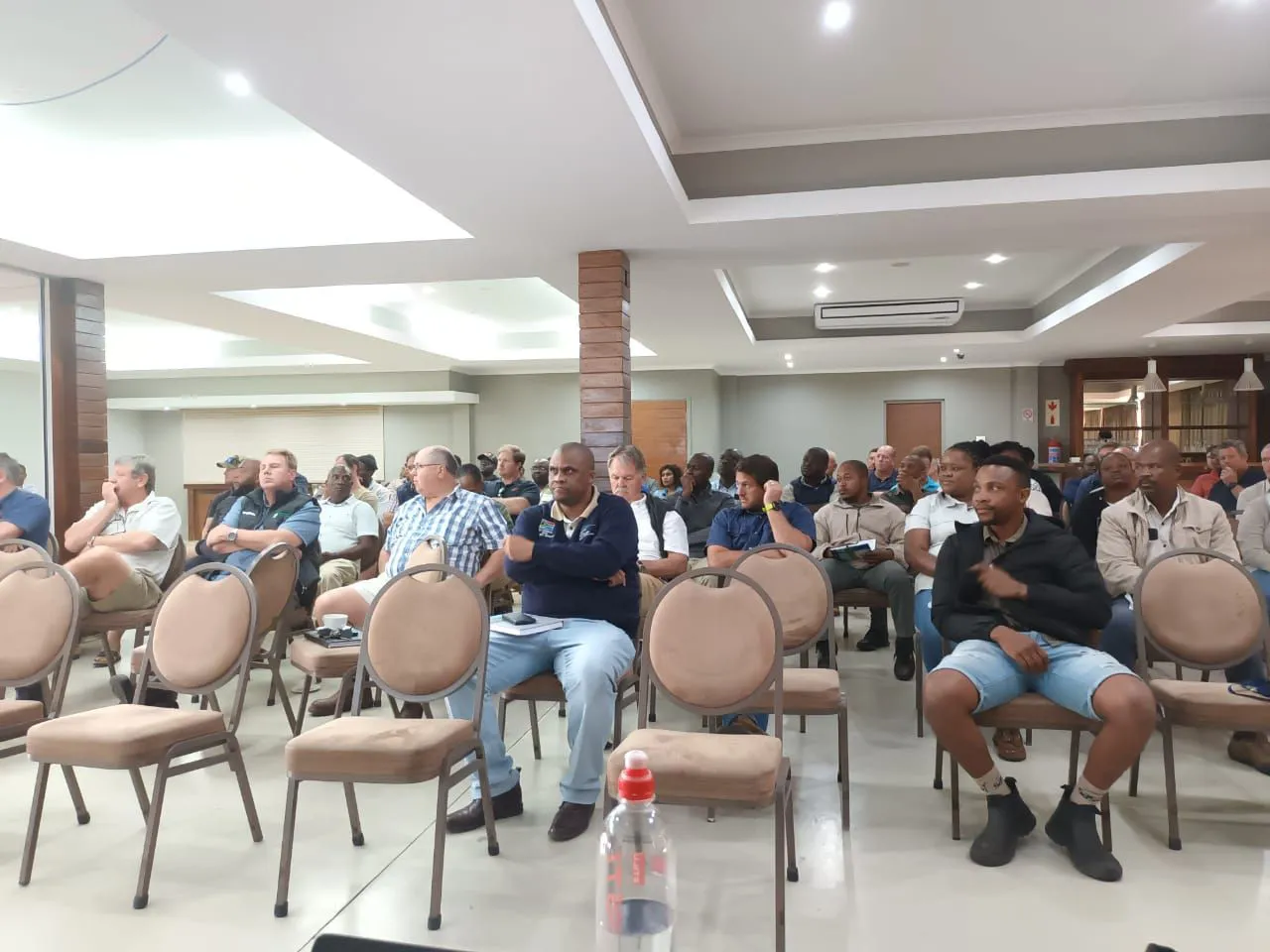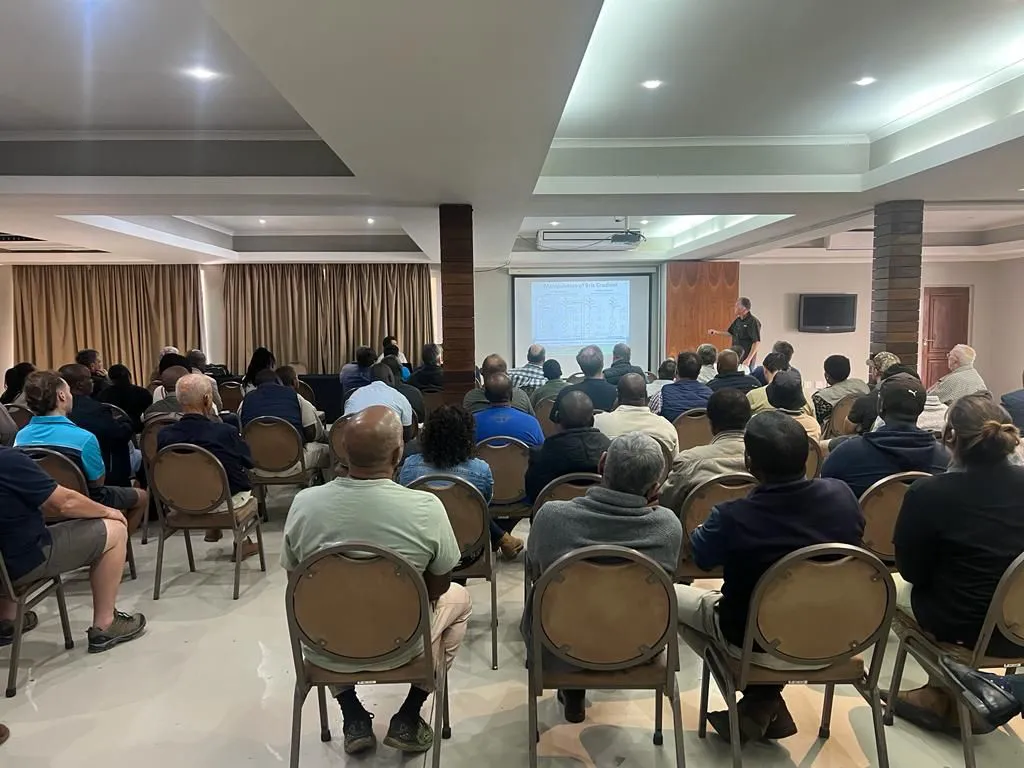 To further empower growers with knowledge about fertiliser spreaders and their specifications, a field day took place on 20 June at Mattison Farm in Empangeni. This exhibition showcased fertiliser spreading equipment providing growers with the opportunity to engage in fruitful discussions with industry professionals.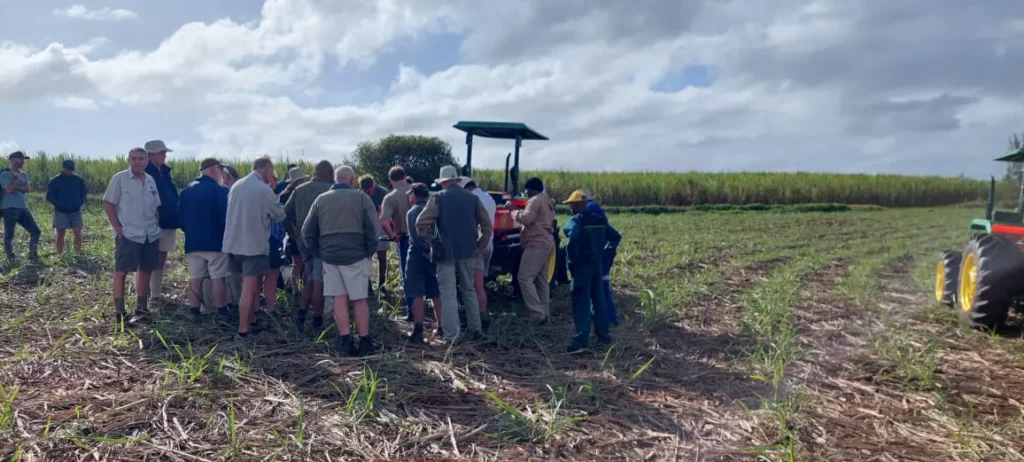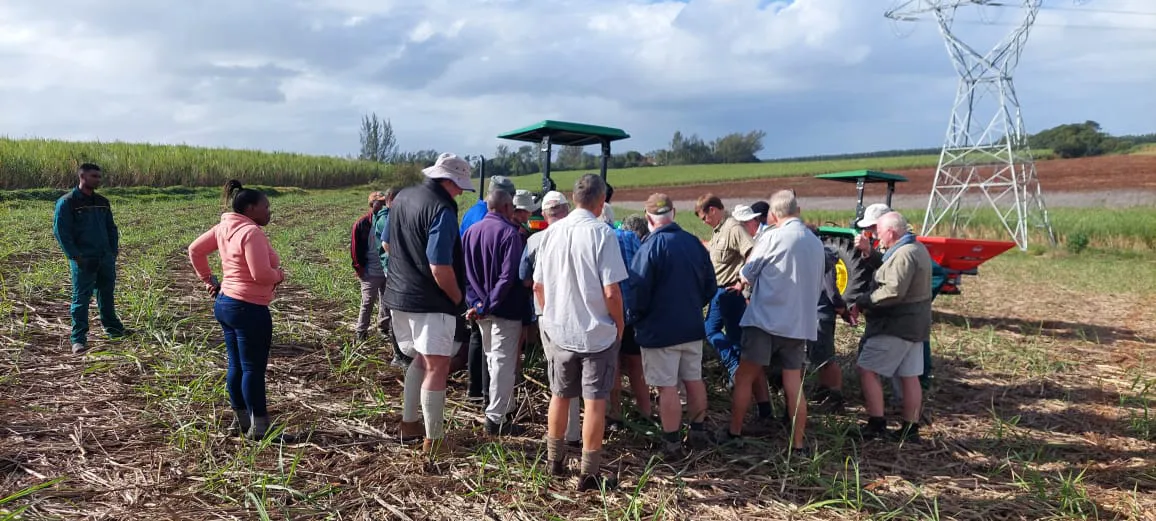 At a grower day in Midlands North, SASRI Biosecurity Officer, Janet Edmonds, provided a crucial update on the eldana situation in the region, shedding light on the current status. Stuart Rutherford, SASRI's Principal Scientist: Integrated Pest Management, offered valuable advice to growers, detailing effective strategies to mitigate the adverse effects of both eldana and yellow sugarcane aphid (YSA), especially in the light of anticipated El Nino conditions developing later this year.
Soren Bruce from SA Canegrowers further highlighted the substantial financial impact that eldana imposes on the industry each season. SASRI Extension Specialist, David Wilkinson, elucidated the consequences of carry-over cane on both cane quality and the prevalence of eldana infestations in the region. To add to the learning experience, there was a demonstration on the utilisation of drones as an effective means of applying eldana-controlling chemicals.
To find out more about grower days in your area, contact your local Extension Specialist.