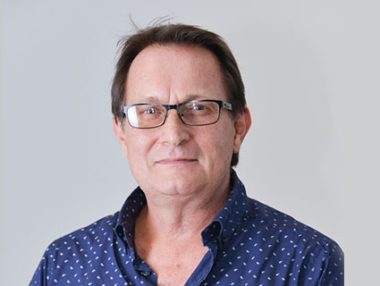 Role
As part of the SASA leadership collective, to contribute to the fulfilment of the organisation's mission and strategic objectives.
In conjunction with the SASRI Director and leadership team, to ensure that the management of the institute is aligned with stakeholder-ratified strategic objectives and good governance principles.
To determine the strategic direction of the SASRI research programme through internal and external consultation to promote the long-term sustainability of the sugar industry.
To provide pro-active leadership and effective management and administration of the SASRI research programme to ensure provision of relevant, practical and high quality agricultural solutions to stakeholders.
In conjunction with the research management team, to develop a programme of research and technology development that is precisely aligned with those of the SASRI operations, knowledge management and extension environments and which results in the development of cost-effective solutions that are seamlessly transferred and readily adopted by stakeholders.
To co-ordinate, guide and inspire the rigour and relevance of research activities and performance of SASRI Research Staff.
To develop and participate in initiatives that promote the well-being and professional development of SASRI Research Staff.
Expertise
Molecular plant physiology.
Research management.
Specific Interests
Regulation of sucrose accumulation, particularly the role played by sugar sensing and signalling mechanisms in mediating the relationship between source and sink activities.
Key Outcomes
In conjunction with research collaborators and post-graduate students:
Demonstrated that the sink strength (stalk sucrose content) is an important determinant of source activity (leaf photosynthesis), a relationship that may underpin certain agronomic phenomena (e.g. reduced spring growth).
Identified commonalities in the signalling and transduction pathways for aluminium-induced and oxidative stress in sugarcane roots.
Through gene expression profiling, found evidence that hypoxia may play a role in the regulation of stalk carbohydrate metabolism.
NRF-rating.
Key Publications
Van Heerden PDR, Donaldson R, Watt DA & A Singels (2010). Biomass accumulation in sugarcane – unraveling the factors underpinning reduced growth phenomena. Journal of Experimental Botany 61: 2877-2887.
McCormick AJ, Watt DA & MD Cramer (2009). Supply and demand: sink regulation of sugar accumulation in sugarcane. Journal of Experimental Botany 60: 357-364.
McCormick AJ, Cramer MD & DA Watt (2008). Culm sucrose accumulation promotes physiological decline of mature leaves in ripening sugarcane. Field Crops Research 108: 250-258.
McCormick AJ, Cramer MD & DA Watt (2008). Differential expression of genes in the leaves of sugarcane in response to sugar accumulation. Tropical Plant Biology 1: 142-148.
McCormick AJ, Cramer MD & DA Watt (2008). Regulation of photosynthesis by sugars in sugarcane leaves. Journal of Plant Physiology 165: 1817-1829.
McCormick AJ, Cramer MD & DA Watt (2008). Changes in photosynthetic rates and gene expression of leaves during a source-sink perturbation in sugarcane. Annals of Botany 101: 89-102.
Qualifications
Honorary Senior Lecturer (University of KwaZulu-Natal, Howard College).
MSc (Witwatersrand), HDipEd (PG) PhD (Natal).