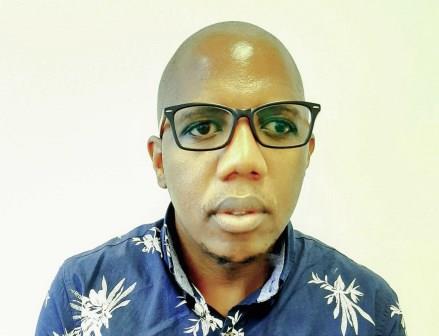 Role
Undertake soil and plant nutrition research for sugarcane production
Promote good agricultural practices for soil health
Mentor young scientists and students
Expertise
Soil fertility, Soil chemistry, Soil moisture, Greenhouse gas emissions, Soil physics, Soil health
Research Interests
Soil fertility
Soil moisture
Soil health
Plant nutrition
Irrigation
Key Publications
Mdlambuzi T. and Muchaonyerwa P. 2014. Heavy metal concentrations in indigenous vegetables grown on sewage sludge disposal land. South African Combined Congress, Rhodes University, RSA.
Mphethe Tongwane, Thandile Mdlambuzi, Mokhele Moeletsi, Mitsuru Tsubo, Vuyo Mliswa, Lunga Grootboom. 2016. Greenhouse gas emissions from different crop production and management practices in South Africa. Environmental development.
Mdlambuzi T. and Grootboom L. 2017. Utilizing organic waste to improve soil nutrient content and mitigate greenhouse gas emissions. Harvest SA.
Mdlambuzi T., Muchaonyerwa P., Tsubo M. and Moshia E.M. 2020. Nitrogen, phosphorus and potassium fertilizer value of biogas slurry and cattle manure for soybean (Glycine max), dry bean (Phaseolus vulgaris) and maize (Zea mays L.). Heylion Journal.
Mdlambuzi Thandile, Muchaonyerwa Pardon, Tsubo Mitsuru. 2020. Short-term effects of selected organic fertiliser sources on carbon dioxide fluxes and soil quality. Journal of Environmental Quality, DOI: 10.1002/jeq2.20174.
Qualifications
BSc-Agric (Soil Science) – University of Forte Hare
BSc-Hns (Soil Science); MSc (Soil Science); PhD (Soil Science) – University of KwaZulu Natal