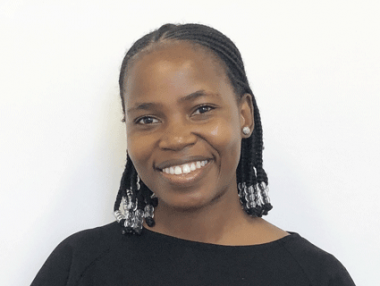 Role
To conduct agronomic research on different sugarcane varieties by managing projects aimed at understanding varietal responses to different agro-climatic regions.
To make recommendations to Extension Specialists and growers in the sugar industry, based on outcomes of research projects.
Expertise
Data analysis, agronomy, crop physiology.
Research Interests
Varietal responses to different agronomic practices.
Integrating plant breeding procedures and crop growth models to improve crop performance.
Developing decision support tools for extension specialist and growers.
Key Publications
Mbatha TP & Modi AT (2010). Response of local mustard germplasm to water stress. South African Journal of Plant and Soil, 27:4, 328-330.
Mbatha TP, Ramburan S & Smit MA (2011). Evaluating sugarcane cultivar responses to trashing: preliminary observations. Proc S Afr Sug Technol Ass 84: 164 – 168
Mbatha TP & van Heerden PDR (2013). Chemical ripener responses in irrigated sugarcane varieties at Pongola (SOUTH AFRICA). Proc S Afr Sug Technol Ass 86: 156 – 159
van Heerden PDR, Mbatha TP & Ngxaliwe S (2015). Chemical ripening of sugarcane with trinexapac-ethyl (Moddus®) – Mode of action and comparative efficacy. Field Crops Research 181: 69-75.
Nxumalo T, Morris A & Germishuizen I (2017) Quantifying the impact of Uromycladium acaciae (wattle rust) on black wattle (Acacia mearnsii) growth and productivity. Technical Note 14/2017
Fraser S, McTaggart AR, Moreno Chan J, Nxumalo T, Shuey LS, Wingfield M & Roux J (2018). An artificial inoculation protocol for Uromycladium acaciae, cause of a serious disease of Acacia mearnsiiin southern Africa. Southern Forests: A Journal of Forests Science.  DOI: 10.2989/20702620.2018.1468985
Qualifications
BSc (Biochemistry and Chemistry) – University of KwaZulu Natal
MSc Agric (Crop Science) – University of KwaZulu-Natal