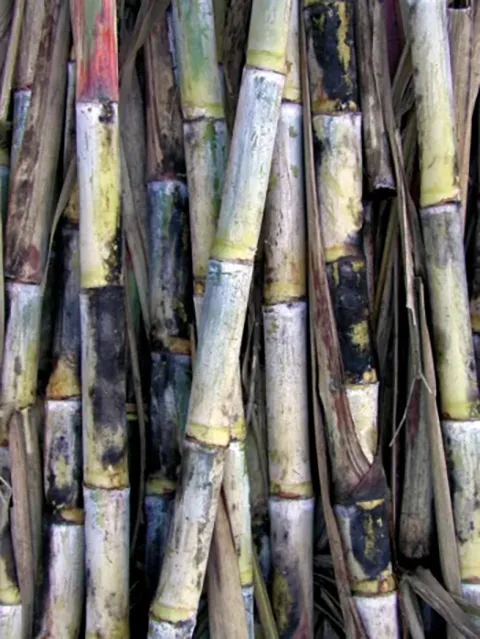 This time a last year, many of our sugarcane growing areas were still recovering from the devastating April 2022 rainfalls.  It seems that every year arrives with its own unique challenges; the continuing uncertainty created by the Tongaat Hulett business rescue, first announced at the end of September 2022, has continued to place some pressure on SASRI. However, we have demonstrated resilience and remained committed to serving the South African sugar industry.
Pests and diseases have remained areas of concern. Orange rust now occurs in all regions of the industry, being reported in the Midlands for the first time in February this year and in Mpumalanga after the February floods. At this stage, conditions on the Umfolozi Flats seem to be particularly favourable, with severe infections being observed in some fields. Infections in the rest of the industry this past season have generally not been as widespread or severe as originally anticipated. However, it is still early days and the SASRI Biosecurity Inspectorate continues to monitor and report on orange rust incidence in all Pest and Disease Control Areas. Research to improve our understanding of the disease in the SA industry is ongoing.   Eldana remains a problem in some areas due to much higher-than-normal carry-over cane. In some regions, the infestation is significant, exceeding the local hazard level, which has required the issuance of harvest orders. In most cases, these high levels of eldana were found in old cane, beyond the optimum harvest age, owing to ongoing issues with mill performance. However, there were also some isolated instances where cane intended for next season (2024/2025) already exceeded the hazard level, necessitating early harvesting. The threat of eldana remains severe, especially with the likelihood of old cane remaining a factor in managing cane on coastal and midlands farms. Greater focus is needed to ensure potential problem fields are treated before eldana reaches hazardous levels.  Positive news is that there is a new insecticide available for use as a treatment to control eldana.  Benevia® (active ingredient: cyantraniliprole), one of the diamide chemistries, has been registered for control of certain insect pests including eldana and YSA.  It is effective on young larvae and eggs and has some translaminar movement in the plant, making it also effective  against YSA.
Seedcane has been a prominent topic lately due to several areas not meeting the seedcane deadline of March 2023. Earlier this year, each Local Pest Disease and Variety Control Committee (LPD&VCC) provided a detailed plan of the specific challenges, objectives, milestones and guidance required to achieve or maintain compliance.  In March 2023, SASA Council approved interim measures until 2028 to monitor LPD&VCCs' progress toward compliance with the original Seedcane 2023 deadline. Under these interim measures, non-compliant LPD&VCCs will be required to report to SASA on progress every six months. Within the proposed five-year period of interim measures, SASA, through the LPD&VCCs, will agree on and publish appropriate remedial operations in the event of non-compliance.
To complement small-scale grower training initiatives on soil health and conservation practices, teaching aids and several two-minute videos have been developed. These resources will upskill DARD Agricultural Advisors in soil science and conservation agriculture practices. The materials will then be utilised by the Agricultural Advisors during their ongoing interactions with small-scale growers.
With the World Meteorological Organisation predicting a full El Nino phenomenon developing later this year, SASRI has released Extension Newsletters alerting growers to the high probability of a dry summer. Eldana infestations intensify during periods of below-normal rainfall. Yellow sugarcane aphid (YSA) also thrives when the crop is stressed. The newsletters provide detailed recommendations (customised separately for the irrigated, coastal and midlands regions) on limiting the impact of these pests through a range of field practices.