Improving MECHANISATION EFFICIENCY
With agricultural profit margins decreasing continuously, it is crucial that every effort is made to use farm machinery as efficiently as possible. Mechanisation accounts for about 50% of the total cost of sugarcane production, even when cane is cut manually. Small savings In production costs can translate into large increases in net profit. SASRI conducts research into mechanisation efficiencies and sustainability.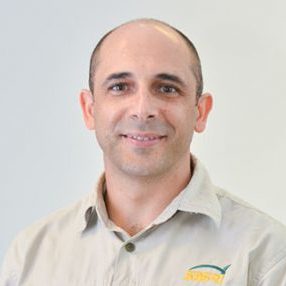 Dr Peter Tweddle
Agricultural Engineer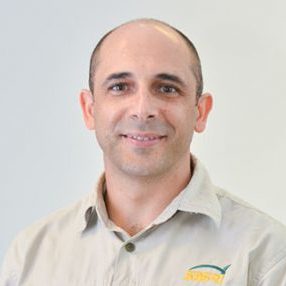 Role & Overall Purpose
Agricultural mechanisation research:
Farm machinery and road transport systems,
Analysis and costing of systems.
Expertise
Farm infrastructure, irrigation and mechanisation systems engineering.
Research Interests
Mechanisation and transport initiatives:
System analyses, costings and optimisation.
Equipment performance and efficiencies.
Sugarcane logistics and vehicle optimisation.
RTMS and PBS vehicles.
Soil compaction and stool damage.
Farming systems.
New technology.
Qualifications
BSc Eng (University of Natal), PhD (UKZN)
Compaction
With the increased use of heavy mechanical equipment, compaction has become an important factor in sugarcane production in South Africa. Infield haulage vehicles and, to a lesser extent, tillage implements, re-orientate and compress soil particles so that pores are reduced in size and number, and bulk density increases.
Improved machinery utilisation
Machinery costs are the highest farming input after land and buildings. Furthermore, they are escalating due to inflation, currency devaluation and increasing levels of technology. To remain viable, growers will have to develop new farming systems. Machinery planning, performance, usage and maintenance will have to be improved, and machinery operators will have to be better trained.
Ridging
Poor growth, low yields and the need for frequent crop re-establishment are features of cane grown on shallow or poorly draining soils such as Longlands, Westleigh, Kroonstad, Valsrivier, Katspruit and Swartland forms. These soils have sandy, permeable topsoil layers overlying relatively impermeable subsoils. Root distribution in such soils are generally poor, and rainfall efficiency is limited by low plant available water capacity and surface crusting. There is a high compaction hazard that leads to waterlogged fields and increased run-off during storms. These soils are vulnerable to the development of saline/sodic conditions and have a high erodibility status.
Mechanical sugarcane harvesting systems
Manual harvesting has dominated the industry, but it may become a less popular way of earning a living in the future. Many growers are therefore searching for a viable mechanical aid or mechanised system suited to local conditions.
Improved machinery performance
Tractor 'power' is normally engine power, and is not as important to the farmer as the power available through the power take-off (pto) shaft, or at the drawbar. Three ways of converting tractor engine power into work are through the pto shaft, the hydraulic system and the drawbar. Of these, drawbar is the most common, but unfortunately the least efficient.
Minimum tillage
Minimum tillage is a soil conservation system using a minimum disturbance of soil for the successful establishment of a crop. Using this system, the soil is not turned over as with conventional ploughing and both the number of tillage operations and area tilled is kept to minimum. Soil disturbance is thus greatly reduced when preparing the land for planting. It is especially recommended during the summer period when high intensity storms occur, as it greatly reduces the risk of soil erosion. This information sheet highlights key considerations and steps to successfully implement a minimum tillage system.
Factors to consider when implementing mechanised cane harvesting
Many factors have to be considered when implementing a change from manual to mechanised harvesting. These range from social and political issues to capital outlay and local tax implications. All aspects of cane production will be affected by the change and, where a chopper harvester is opted for, mill receiving facilities may also have to be adapted. Outlined below are some of the agricultural practices that will need to be adopted 6.8 Improved machinery utilisation.
Subsoiling and Ripping
Compaction at depth can lead to root growth limiting layers, impeded water flow and yield decline (refer to 6.2 Compaction). Subsoiling and ripping (sometimes also called deep tillage) refers to the practice of breaking up compacted sub surface soil layers, typically below the conventional tillage depth, using specialised tractor-drawn equipment aimed at lifting and cracking these layers. This is to improve water and air flow through the soil and alleviate any root limiting layers.
vertical Mulching
Vertical mulching is the incorporation of an ameliorant through a vertical slot into the soil below the soil surface (typically up to 400 mm depth). While a wide range of products can be applied using this method (sand, ashes, slags, organic amendments), it is most often organic amendments that are used to alleviate subsurface soil constraints and so to improve root growth and water and nutrient availability.
Controlled Traffic in the South African sugar industry. While it is true that soil compaction will cause some reduction in yield, stool damage by infield vehicles is by far the bigger culprit. A controlled traffic system keeps wheels away from the sugarcane stools and restricts them to the traffic zones where compaction is less harmful to the ratooning crop. This booklet provides a set of guidelines for sugarcane farmers wishing to implement a controlled infield traffic system.
SASRI Mechanisation Reports
2022 Mech Report No 1: Costing machinery Systems
View Report
2022 Mech Report No 2: Systems and Costs of Land Preparation, Planting and Ratoon Management
View Report
Articles, Papers and Reports
Mechanical Sugarcane Harvesting
View Article
Dumisani Loading Profile, Sugar Journal, June 2011
View Article
An economical mechanical front mounted cane cutter for tractors
View Article
Agricultural Machinery and Equipment: Products and Suppliers
Illustrative Guides
All items below are available from the Illustrative Guides section of our eLibrary.
Maximum allowable payload for vehicle combinations
View Report
Sugarcane Replant Decision Support Tool (Poster)
View Report
Harvesting
View Report
Ukuhlahla (Harvesting)
View Report
Ukuhlalwa kwomoba (harvesting sugarcane)
Sugarcane Loading Guidelines
Mechanisation Costs DSS
An Excel tool to determine the costs of owning vehicles and equipment. DSP has been developed for use in conjunction with researchers and extension specialists.
Lodging revenue-loss calculator
A spreadsheet-based model has been developed to enable growers and their advisors to examine the effects of several factors following a cane lodging event that may contribute to revenue loss or direct costs increase. The model does not account for potential mill-related effects such as choking, slower milling performance and sugar colour issues resulting from the processing of lodged cane. The spreadsheet is capable of recalculating the losses for different harvest schedules with a view to minimising the impact of the lodging.
Zone placement
An Excel tool that indicates the best position for placement of zones from a list of possible sites pre-assessed as possible sites by the grower or extension specialist. The tool requires one to define all the cane that would route through each zone node and the costs for making the zones. The tool optimises the cost of expensive short haulage operations and takes the area and construction costs and loss of cane area of each zone into account.
Private Road Placement
An Excel tool that indicates the best position for placement of zones from a list of possible sites pre-assessed as possible sites by the grower or extension specialist. The tool requires one to define all the cane that would route through each zone node and the costs for making the zones. The tool optimises the cost of expensive short haulage operations and takes the area and construction costs and loss of cane area of each zone into account .
Replant DSP
An Excel tool used to determine the optimal ratoon cycle lengths based on user defined costs and schedule of operations from the previous crop, fallow period operations, planting and ratoon cycle operations and crop age scenarios.
CaneTec
An Excel based tool that is used to compare scientific trials using pivot tables and charts. The users need to define the costs where treatments differ between practices. The income and expenses between trial treatments help to compare the profitability between trial treatments by providing a gross margin (above allocated costs) into account.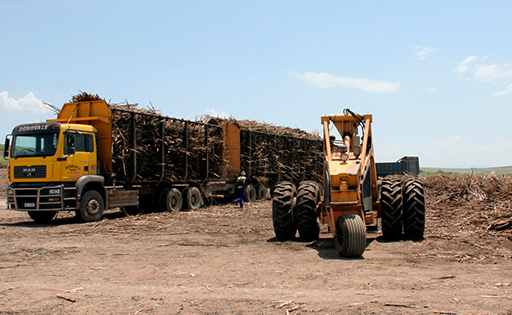 SASRI Mechanisation Reports
Each year, SASRI updates its Mechanisation Reports which are designed to assist farmers establish the total cost of operating individual machines or complete machinery systems.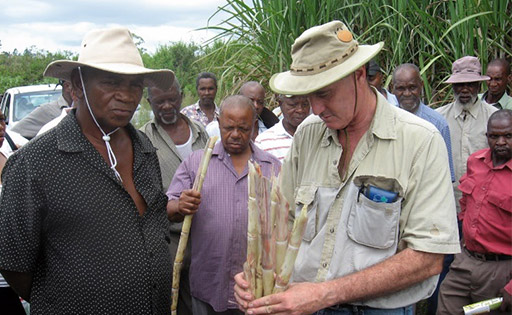 Extension and Biosecurity Service
SASRI Extension Specialists located throughout the South African sugar industry are available to offer advice and support on crop nutrition and all other aspects of sugarcane farming.