To undertake research that enables the delivery of innovative technologies, value-adding farming solutions, extension and biosecurity services to small- and large-scale growers that increase agronomic productivity and the sustainability of the South African sugarcane industry.
SASRI's strategic objectives, which are associated with the six Critical Success Factors described in the next section, take into account the following:
assessment and potential deployment of 4-IR technologies that are applicable to sustainable sugarcane production research and development that lend themselves to adding value to each specific programme;
the requirement of tailoring RD&E to meet requirements of both small-scale and large-scale growers;
consideration of the value proposition associated with all recommendations that emerge from all programmes;
monitoring and evaluation to assess their impact on the sustainability of the sugarcane industry; and
that outcomes from the Task Team deliberations associated with the Sugar Industry Master Plan will likely influence many of the identified strategic objectives
There are six critical success factors that contribute towards SASRI's mission. Each critical success factor and its associated strategic objectives are detailed below.
SUSTAINABLE SUGARCANE PRODUCTION
To develop improved varieties that add value to industry stakeholders operating in each agro-climatic region.
To develop, refine and support the implementation of sustainable farming practices that enhance crop productivity.
To consider and advise growers on specific cropping systems that enhance sustainable sugarcane production and
that are aligned with the tenets of the Sugar Industry Master Plan.
To proactively identify and provide guidance on the mitigation of potential production and quality risks to growers and the industry.
To demonstrate the value that 4-IR technologies may add to sustainable sugarcane production and SASRI research, operations and services.
SMALL-SCALE GROWER SUSTAINABILITY
To use knowledge of the farming systems and production risks of small-scale growers to develop and support the implementation of customised technologies and better management practices that increase crop yield and reduce biosecurity risks.
To develop and support the implementation of additional methods to improve small-scale grower access to varieties and seedcane.
To identify, develop and support the implementation of solutions tailored to the extension, biosecurity, education and training needs of small-scale growers and other industry role-players with whom they interact.
To identify cost-effective, region-specific and complementary on-farm opportunities for small-scale growers to increase household income.
To develop and support the implementation of customised farming systems in partnership with industry stakeholders and associations.
ENHANCING AND ENABLING ADOPTION
To develop and implement marketing strategies for SASRI, SASRI technologies, better management practices and recommendations to increase stakeholder confidence and promote adoption.
To undertake case studies and develop economic models that determine the value of SASRI technologies, better management practices and recommendations in order to facilitate their adoption, application and implementation.
To develop new, and refine and implement existing, knowledge exchange methods that aim to increase adoption, particularly those that demonstrate value practically under local conditions.
BIOSECURITY
To engage in policy advocacy and actively maintain stakeholder relationships with relevant government departments to retain and maximise the value of legislated self-governance.
To develop and implement digital, real-time and geo-referenced systems for P&D data collection, monitoring, interpretation and sharing.
To develop and provide agro-technical support for the implementation of new cost-effective seedcane production technologies that will contribute to biosecurity risk mitigation.
To promote incursion risk awareness and mitigation planning formally within the industry and informally within sub-Saharan Africa.
To inform incursion risk mitigation planning by undertaking risk and epidemiological modelling of specific existing and potential new pests and diseases, which account for climate change scenarios.
To develop and provide implementation support for area-wide integrated approaches for pest and disease management which offer sufficient flexibility to protect resource-poor growers.
To undertake education, training and marketing activities to raise awareness and promote good biosecurity practice amongst all growers.
COMMERCIAL OPPORTUNITIES
To seek and take advantage of potential commercial opportunities for SASRI's knowledge, research and technologies as they arise.
To actively seek collaborations and partnerships that enable reciprocity in both expertise and funding to facilitate commercialisation of SASRI technologies both into other crops and beyond the borders of the RSA sugar industry.
To utilise spare capacity to provide services to sugarcane and other agricultural producers in Africa.
To explore lessons learned by international sugarcane RDI institutions in taking advantage of commercial opportunities, and apply relevant opportunities in the RSA industry.
SMART AGRICULTURE
To apply aerial sensing technology and machine learning to enable cost-effective and fit-for-purpose applications that enhance monitoring, decision-making, mapping and scheduling.
To demonstrate emerging 4-IR technologies and geo-spatial informatics that add value to existing data used by SASRI in economic modelling, real-time monitoring and technology value assessments and that drive improved productivity.
To develop innovative low- and high-tech on-farm solutions to enable real-time diagnostics and the precise implementation and monitoring of a range of operations that demonstrate economic benefit.
To seek and develop implementation opportunities for smart decision-support systems that enable growers to customise better management practices according to their requirements, while still farming sustainably.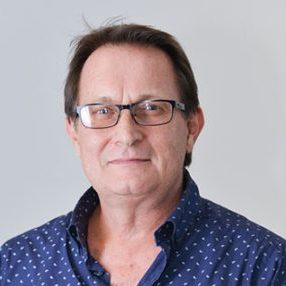 Dr Derek Watt
Research Manager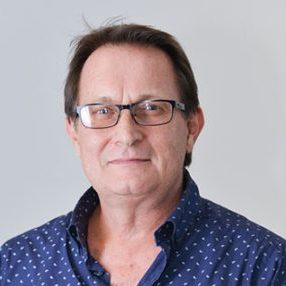 Role
As part of the SASA leadership collective, to contribute to the fulfilment of the organisation's mission and strategic objectives.
In conjunction with the SASRI Director and leadership team, to ensure that the management of the institute is aligned with stakeholder-ratified strategic objectives and good governance principles.
To determine the strategic direction of the SASRI research programme through internal and external consultation to promote the long-term sustainability of the sugar industry.
To provide pro-active leadership and effective management and administration of the SASRI research programme to ensure provision of relevant, practical and high quality agricultural solutions to stakeholders.
In conjunction with the research management team, to develop a programme of research and technology development that is precisely aligned with those of the SASRI operations, knowledge management and extension environments and which results in the development of cost-effective solutions that are seamlessly transferred and readily adopted by stakeholders.
To co-ordinate, guide and inspire the rigour and relevance of research activities and performance of SASRI Research Staff.
To develop and participate in initiatives that promote the well-being and professional development of SASRI Research Staff.
Expertise
Molecular plant physiology.
Research management.
Specific Interests
Regulation of sucrose accumulation, particularly the role played by sugar sensing and signalling mechanisms in mediating the relationship between source and sink activities.
Key Outcomes
In conjunction with research collaborators and post-graduate students:
Demonstrated that the sink strength (stalk sucrose content) is an important determinant of source activity (leaf photosynthesis), a relationship that may underpin certain agronomic phenomena (e.g. reduced spring growth).
Identified commonalities in the signalling and transduction pathways for aluminium-induced and oxidative stress in sugarcane roots.
Through gene expression profiling, found evidence that hypoxia may play a role in the regulation of stalk carbohydrate metabolism.
NRF-rating.
Key Production
Van Heerden PDR, Donaldson R, Watt DA & A Singels (2010). Biomass accumulation in sugarcane – unraveling the factors underpinning reduced growth phenomena. Journal of Experimental Botany 61: 2877-2887.
McCormick AJ, Watt DA & MD Cramer (2009). Supply and demand: sink regulation of sugar accumulation in sugarcane. Journal of Experimental Botany 60: 357-364.
McCormick AJ, Cramer MD & DA Watt (2008). Culm sucrose accumulation promotes physiological decline of mature leaves in ripening sugarcane. Field Crops Research 108: 250-258.
McCormick AJ, Cramer MD & DA Watt (2008). Differential expression of genes in the leaves of sugarcane in response to sugar accumulation. Tropical Plant Biology 1: 142-148.
McCormick AJ, Cramer MD & DA Watt (2008). Regulation of photosynthesis by sugars in sugarcane leaves. Journal of Plant Physiology 165: 1817-1829.
McCormick AJ, Cramer MD & DA Watt (2008). Changes in photosynthetic rates and gene expression of leaves during a source-sink perturbation in sugarcane. Annals of Botany 101: 89-102.
Qualifications
Honorary Senior Lecturer (University of KwaZulu-Natal, Howard College).
MSc (Witwatersrand), HDipEd (PG) PhD (Natal).
The SASRI research, development and innovation is administered within four multidisciplinary programmes, namely Variety Improvement, Crop Protection, Crop Performance & Management, and Systems Design & Optimisation.
In 1925, leaders of the SA sugar industry were prompted to established their own Experiment Station. The main reason for doing so was the need to introduce and select more productive and disease resistant varieties for the industry. At the time, the sugarcane disease, mosaic, posed a serious threat to the industry, as many promising varieties under test proved to be susceptible to the disease.
Dr WE Cross, Director of the Tucuman Research Station in Argentina, advised the SA industry not to rely on the inadequate number of government employed agricultural scientists working on several different crops, but to employ its own scientists in different disciplines to concentrate exclusively on sugarcane.

SASRI runs an internship programme for candidates with a Diploma or a Degree in the biological and agricultural sciences, with a specific focus on optimising crop growth.
Initially, participants are offered a one year contract, which may be extended if the project is extended, provided there is funding available and the intern performs well. There are opportunities for further studies for students who excel and contribute significantly. After a two-year internship, students may be considered for our Post-Graduate Student Programme.
We normally look for applicants in the following disciplines: Biological Sciences, Microbiology, Biotechnology, Pathology, Entomology, Analytical Chemistry, Geographic Information Systems, Computer Science and Safety & Environmental Health.
Please visit our online application portal or our mobi application portal.

R&D PARTNERSHIPS AND COLLABORATIONS
SASRI seeks out new, and fosters established, partnerships to enhance research and development capacity to the benefit of the industry.
The quality of SASRI's research is evident through its qualified and experienced staff, many of whom serve on committees of international scientific organisations, and as honorary members of various academic institutions.
SASRI currently maintains formal R&D partnerships or collaborations with: