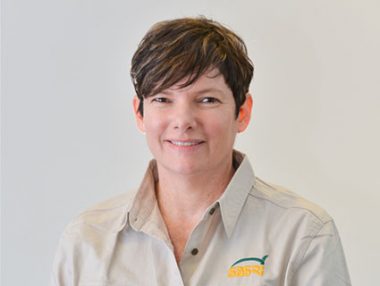 Role
To investigate outbreaks of disease in the field and to provide advice and support to Extension specialists and Local Pest, Disease and Variety Control Committees (LPD&VCC) relating to the identification, monitoring and management of sugarcane diseases.
To conceive, initiate, conduct and direct research in applied sugarcane pathology in order to provide a sound basis for the understanding of the epidemiologies of pathogens and for the management of diseases.
Expertise
Extension pathology.
Communicating research findings and observations to growers, LPD&VCC's and other interested parties.
Molecular identification of Fusarium species in sugarcane.
Research Interests
Diagnosis, epidemiology and management of diseases.
Effect of Fusarium species isolated from sugarcane on the development and fecundity of the borer Eldana Saccharina.
Key Outcomes
The development of mosaic and smut management strategies for the Mpumalanga region, Identification of fungicides for smut and brown rust management.
Certain Fusarium species isolated from sugarcane are attractive, promote the development and improve the fecundity of Eldana saccharina while other species are avoided by larvae and have a detrimental effect on larval development in vitro.
Key Publications
McFarlane, SA, Meyer, JH, Cadet, P and Rutherford, RS (2008). Investigation into the effect of nutrition on brown rust development in sugarcane. Proc S Afr Sug Technol Ass (in press).
van Antwerpen, T, McFarlane, SA, Buchanan, GF, Shepherd, DN, Martin, DP, Rybicki, ER and Varsani, A (2007). First report of maize streak virus infection of sugarcane in South Africa. Plant Disease (in press).
McFarlane, SA and Rutherford, RS (2005). Fusarium species isolated from sugarcane in KwaZulu-Natal and their effect on Eldana saccharina (Lepidoptera: Pyralidae) development in vitro. Proc S Afr Sug Technol Ass 79: 120-124.
Qualifications
BSc Honours (Natal).
MSc (Natal).