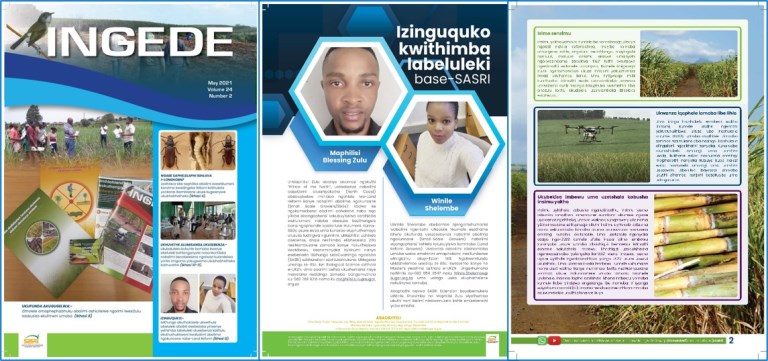 This edition includes a message from Thulani Masondo, the SASRI Extension Manager for small-scale and land reform growers, where he provides topical tips for the coming months. These include preparing for opening of the mills, choosing a contractor, preventing soil erosion, practising field hygiene, preserving sugarcane quality, ordering seedcane, dealing with fire hazards, soil sampling and the use of the SASRI programme planner.
Other articles included in this edition include:
An update on the longhorn beetle;
Guidelines for the production of approved seedcane;
The importance of planting different sugarcane varieties in the fields;
The use of social media for knowledge exchange;
Free isiZulu publications for farmers;
A report on the success of the Sugarcane Quality Contractor Roadshows conducted throughout the sugar industry in KZN;
Two new members of the SASRI extension team.
Download the Ingede May 2021 the eLibrary on this website.
Contact the SASRI library for a printed copy (library@sugar.co.za).
Growers on our mailing list will receive printed copies via post or from the nearest Extension Office.