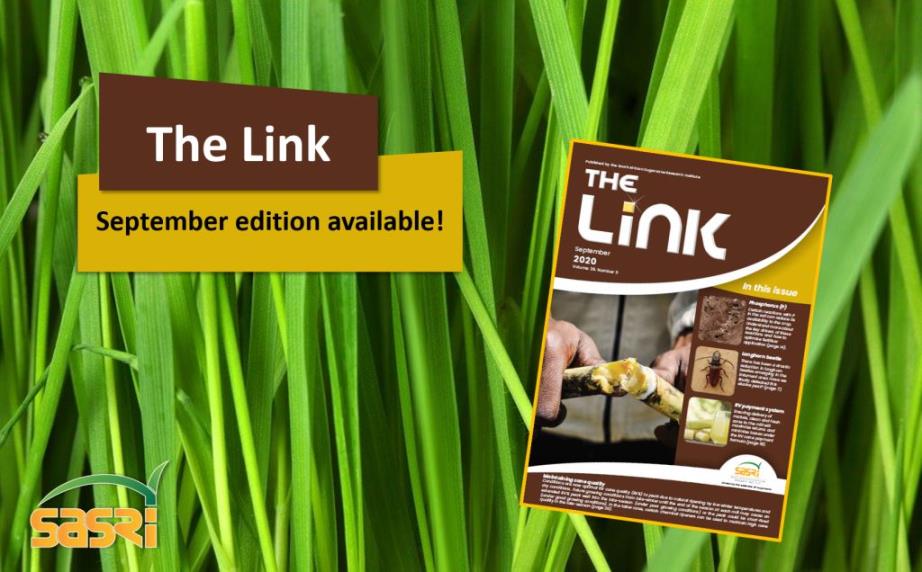 The September edition of the Link is now available for download! This edition features several articles relevant to the planting season which has just commenced in many parts of the industry. Regular features include a message from our Director, Topical Tips, latest knowledge products and the Weather. Some other features covered in this edition are:
• An update on the devastating Longhorn Beetle that had caused huge losses on farms in the Entumeni area since 2017.
• Latest recommendations on maintaining late-season cane quality and assistance gained from using the PurEst® mobile app. We also take a look at the economic viability of this practice.
• The importance of diversifying your sugarcane varieties is also emphasised along with guidelines for your farm. We also provide a snapshot of how planting single varieties has led to the unfortunate eradication of crops in other industries.
• Understanding the chemical interactions between nutrients in the soil and phosphorus (P) is key to increasing the bioavailability of P for plant uptake. Practical advice for plant and ratoon crops are also available to ensure optimal P fertiliser application.
• Details on how RV is calculated at the mill reinforce the significance of submitting clean, mature and fresh cane to the mill. Factors that could affect this calculation are also explained.
Download the September 2020 edition of The Link..
Contact the SASRI library for a printed copy (library@sugar.co.za).
Growers on our mailing list will receive printed copies via post or from the nearest Extension Office.