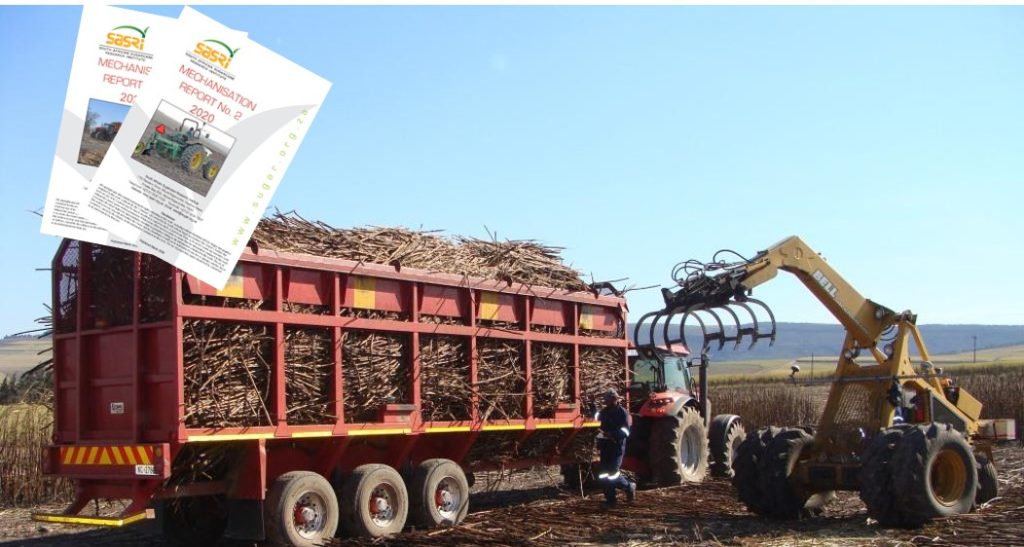 The 2020 edition of SASRI Mechanisation Reports 1 & 2 are now available.
Report 1 has information and examples that will help in estimating the total cost of operating individual machines or complete machinery systems.
Report 2 deals with systems and costs of land preparation, planting and ratoon management. This report includes a directory of local and international equipment and product suppliers.
Should you require printed copies of the guide, please contact our SASRI Library at library@sasa.org.za.
Alternatively visit the Mechanisation Page (under Sugarcane Farming) on the SASRI website to download your copy.