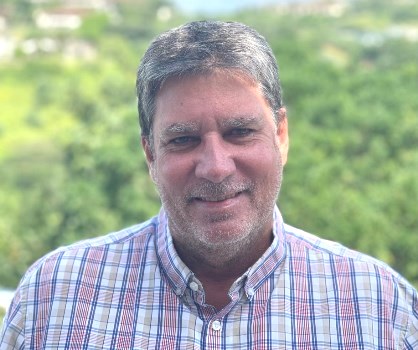 SASRI is pleased to welcome Dr Terence Stanger (Terry) to the position of Director. Terry takes over the reins from Dr Carolyn Baker, who retired in March this year after a 12-year stint at the helm. We would like to thank Carolyn for her dedicated service to SASRI and wish her a relaxing and healthy retirement.
Terry is originally from KwaZulu-Natal, having attended school in Port Shepstone before completing his undergraduate studies at UKZN, Pietermaritzburg. He holds a BSc in Agriculture, with majors in Plant Breeding and Genetics, and an MSc (cum laude) in Agriculture. Terry completed his PhD in Forestry at North Carolina State University, USA in 2003.
His career started at the then Department of Agriculture, working as a Maize Breeder. From 1989, Terry spent four years at the Institute for Commercial Forestry Research (ICFR) in Pietermaritzburg where he was promoted to Programme Manager: Tree Improvement. Terry was thereafter recruited by Sappi Southern Africa and held several positions over many years. In 2008, he evolved from pure research roles to more managerial roles, starting as General Manager: Forestry Projects, promoted to General Manager: Forestry in 2012. In 2014 he was promoted to Managing Director: Sappi Forests. In 2017 he was appointed as Vice President: Forestry, where he was responsible for all Sappi Forestry Operations in South Africa.
Terry has held directorships in several organisations such as NTE Company Limited, Usutu Forest Products Company Limited, Sappi Southern Africa and Forest First Colombia.
He joins SASRI with extensive leadership, agricultural research experience and in-depth commercial knowledge – attributes that will surely benefit SASRI greatly.