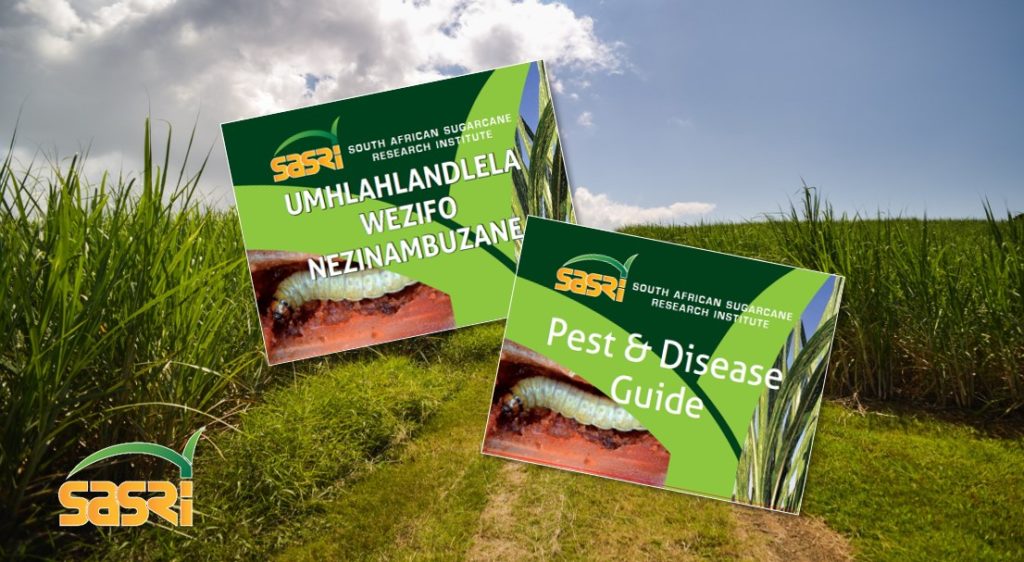 We have just published a 2020 update of our Pest & Disease pocket guide. The guide contains a collection of pictures and identifiable traits for all common pests and diseases found in the South African sugar industry enabling easy identification should you come across them in the field. The guide is useful for on-farm scouting teams, Biosecurity teams and growers who require a quick reference in the field. The updated version includes new information on pests such as Yellow Sugarcane Aphid and nematodes.
A complete isiZulu version is also available now.
Should you require printed copies of the guide, please contact our SASRI Library at library@sasa.org.za.
Alternatively visit the SASRI Knowledge Hub on the SASRI website to download your copy.