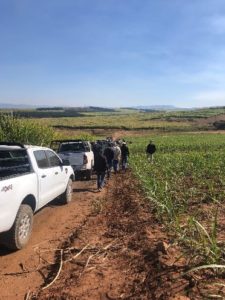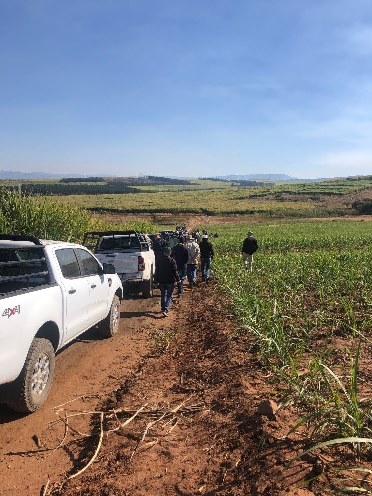 2019 FIELD DAY: WHITE THORNS FARM, DALTON
The field day on White Thorn farms owned by Conrad and Henning Klipp in Dalton was hugely successful with an attendance of over 60 Agronomist Association members.
The farm owners, brothers Conrad and Henning Klipp are are avid promoters of good soil health to grow a healthy crop. Their farming philosophy ensures that surface water runoff is controlled, as water is the single most limiting resource required for crop growth. Their farm's good soil structure also ensures excellent infiltration of water deep into the soil for maximum absorption by the roots. One of the immediate benefits of this practice is reduced or no soil erosion. All standard husbandry and nutrition practices are also accurately carried out to ensure sustainability of their farm. Some of these practices include land use planning, green manuring, controlling compaction, soil sampling and adhering to FAS fertiliser recommendations.
2018 FIELD DAY: ROSLEIGH ESTATE, MIDLANDS
Seventy Agronomist Association members attended this field day on Rob Gurney's farm, The theme of the event revolved around crop nutrition and the efforts made to remedy soil acidity on the farm. Soil acidity is one of the leading issues in limiting cane yields and has been described as a "silent cancer". Rob has managed to successfully manage these aspects on Roseleigh Estate for many years and has recently expanded his operation to the neighbouring farm. However, with this expansion, he has also inherited serious subsoil acidity problems on that land.
Several talks were held around managing such soils during the course of the day. Two field visits to soil pits were also conducted to show attendees the difference in the soil profiles of a healthy and acid soils.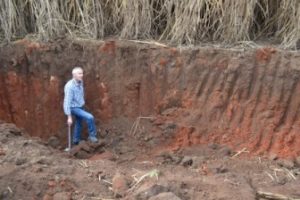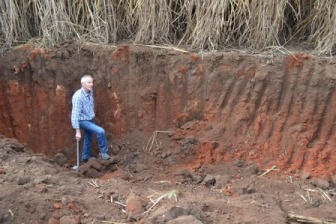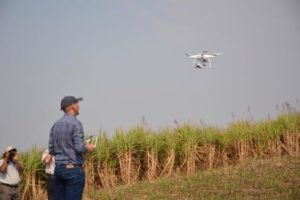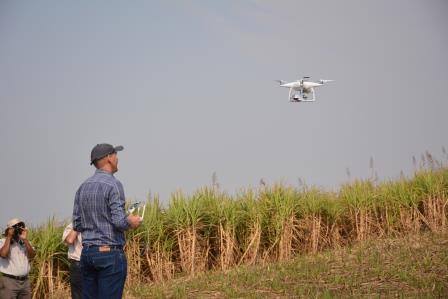 2017 FIELD DAY: HILLHEAD ESTATES, DURBAN NORTH COAST
The field day focussed on yield productivity maps which are useful tools to identify weak areas and for precision agriculture. Some of the reasons for practising precision agriculture are to use inputs (i.e. fertiliser) more efficiently and to maximise outputs (i.e. profits). Various techniques are available to quantify field variability and these were demonstrated and discussed on the day. topics covered included:
Current methods to quantify soil variability and development of maps for precision agriculture (Neil Miles, SASRI),
The use of drone technology (Abraham Singels, SASRI)
Quantifying yield variability (Peter Tweddle, SASRI & Alasdair Harris, THS)
Quantifying soil variability (Rian van Antwerpen, SASRI)
PREVIOUS FIELD DAYS
2016: Managing for sustainability during difficult times – Darnall
2015: On-farm Pest and Disease Monitoring and Management, Kearsney