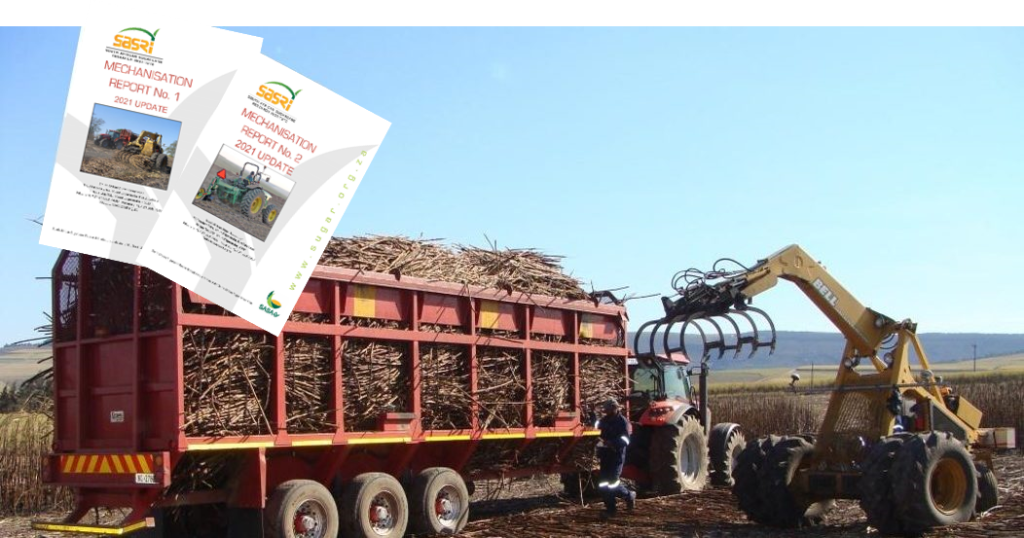 Mechanisation accounts for about 50% of the total cost of sugarcane production, even when cane is cut manually. With agricultural profit margins decreasing continuously, it is crucial that every effort is made to use farm machinery as efficiently as possible. Small savings on production costs can translate into large increases in net profit.
To assist sugarcane farmers make informed decisions based on realistic costs of various operations, SASRI publishes details on mechanisation costs annually. The 2021 edition of these Mechanisation Reports are now available.
Report 1 has information and examples that will help in estimating the total cost of operating individual machines or complete machinery systems. Report 2 deals with systems and costs of land preparation, planting and ratoon management. This report includes a directory of local and international equipment and product suppliers.
These reports are available from our eLibrary or the Mechanisation Page on this website.
Alternatively, download a copy below.
Mechanisation Report 1.
Mechanisation Report 2.