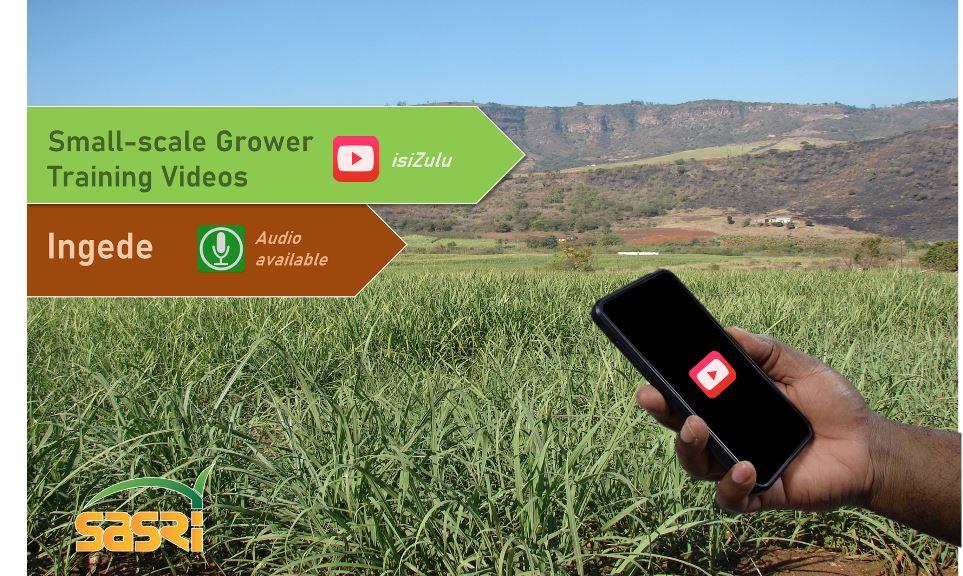 Video clips
Especially during this time of social distancing, furthering extension support to small-scale growers through digital resources is becoming more important than ever. SASRI and the KZN Department of Agriculture and Rural Development have distributed short video clips to small-scale growers in their network through WhatsApp. These videos have up to now focussed on cane estimates and eldana control. The videos are short, concise and practical and can be viewed on the SASRI YouTube channel or the SASRI Knowledge Hub.
Ingede Magazine goes digital
The May edition of SASRI's popular isiZulu magazine, Ingede, was published during the initial lockdown phase when movement was restricted and printing of publications was not possible. It was however made available via WhatsApp, both in the form of the written article and as a pre-recorded audio narration of each article, allowing the receiver to read or listen to the advice provided. It is hoped that this medium will reach many more small-scale growers especially those who may be unable to access printed materials. These articles (including audio versions) are available on the SASRI Knowledge Hub.