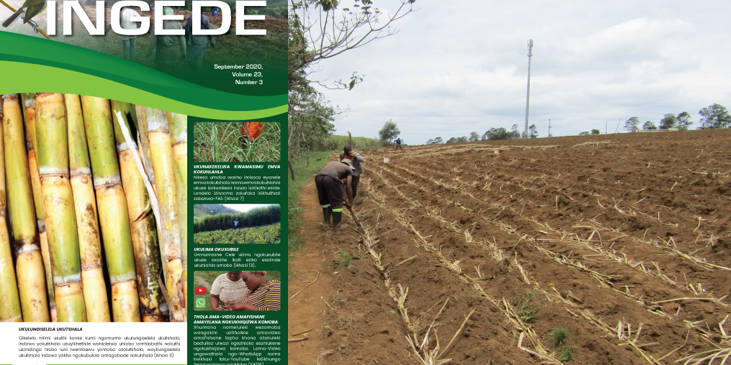 This edition includes a message from SASRI and DARD Extension leadership, outlining the roles of different stakeholders in the planting and distribution of seedcane, as well as the DARD farmer registration process.
Other articles included in this edition include:
• Practices to follow when preparing for planting in new or old fields;
• Results from a variety trial at Amatikulu, featuring local and new varieties;
• Best ratoon management practices to ensure good ratooning for years to come;
• Ripening training undertaken at Mandini;
• The effects of harvest to crush delays;
• An outline of training available for growers and the youth, as well as the SIFTE bursary scheme for 2021;
• A farmer feature of Mr Cele, a small-scale grower from the south coast involved in diversified farming. The article explains how he is sustaining his family by selling his crop to neighbours while waiting for the cane harvesting season.
Download the September 2020 edition of The Ingede.
Contact the SASRI library for a printed copy (library@sugar.co.za).
Growers on our mailing list will receive printed copies via post or from the nearest Extension Office.