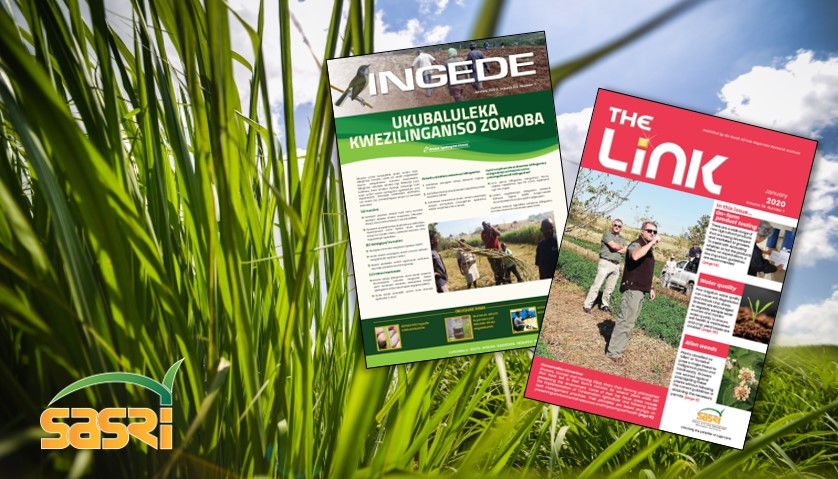 In this edition of The Link, we feature growers Conrad and Henning Klipp, who ensure long-term environmental sustainability by implementing conservation agriculture practices on their farm in the Dalton area. We also provide guidelines for testing agricultural products, explain the importance of sampling your irrigation sources and remind growers of some important facts about alien invasive plants.
The latest Ingede magazine (published in isiZulu) takes a look at the importance of yield estimates for sugarcane, some important pests and diseases to look out for this season and a few key factors that influence the efficacy of herbicides.
Download your copy from our Knowledge Hub!