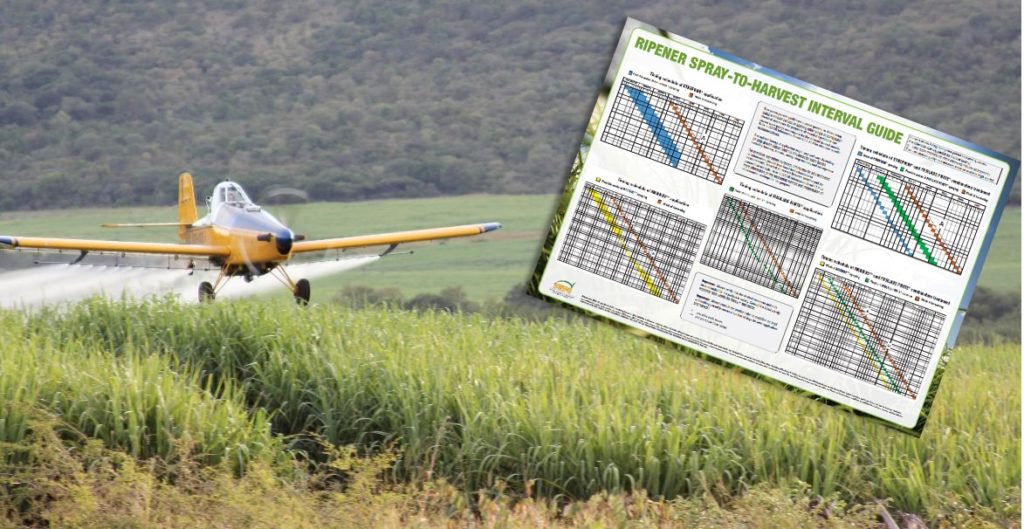 A new poster guide has just been published to assist sugarcane growers with deciding on appropriate times of the year for applying chemical ripeners, either to ripen sugarcane or for late-season quality maintenance. These timings have been done for all individual and combination chemical treatments with the consideration of the different harvest months.
Selecting the correct timing for chemical treatments is crucial to ensure efficacy of the treatments and is dependent on many factors, which include location, climate, variety, crop maturity and management. [Download Guide]. The guide is also available from the document library on the SASRI Knowledge Hub.
Alternatively, download the latest version of the PurEst® mobile application which includes these timings in a user-friendly "Spray Date Guide" calculator.